CHINESE NEW YEAR CELEBRATION MASS
February 4, 2022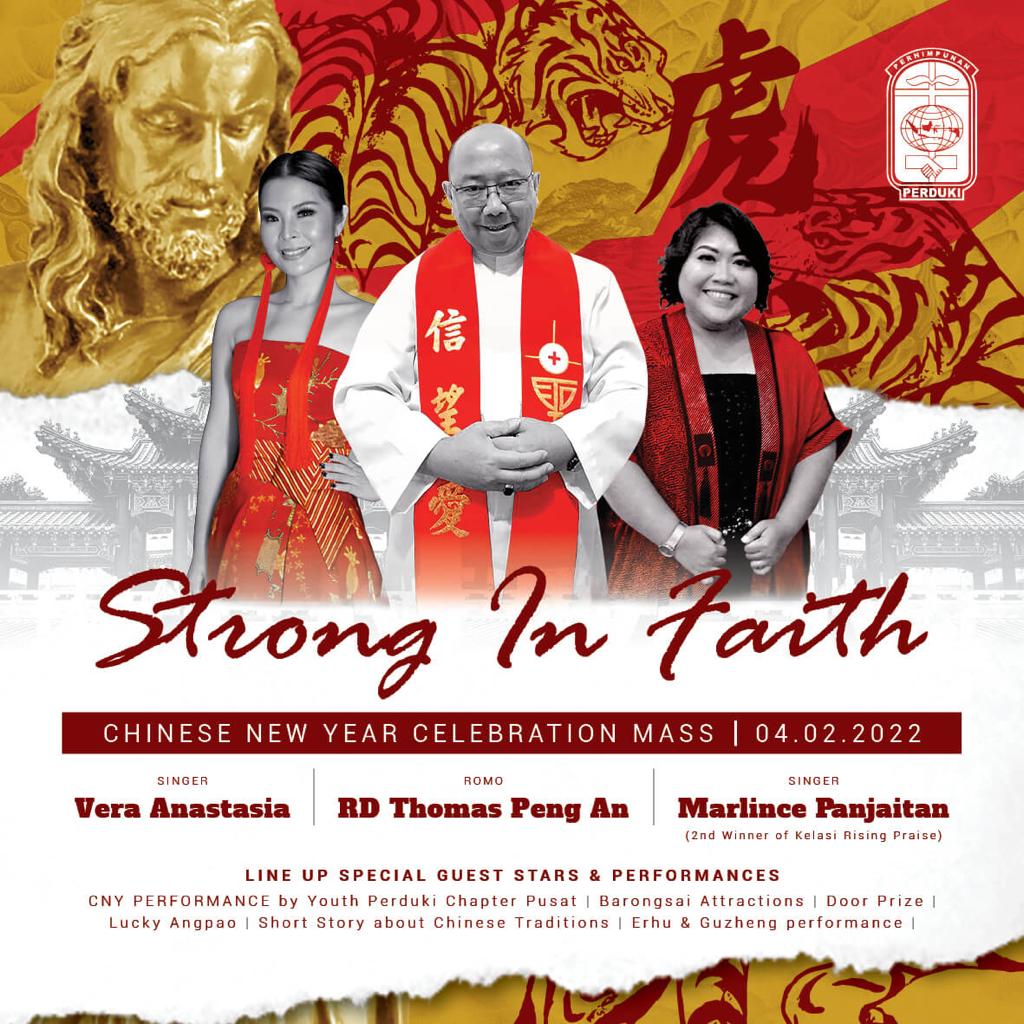 Shalom Bro & Sis,
PD Perduki Chapter Pusat mengundang Bro & Sis sekalian untuk bersama merayakan:
🏮CHINESE NEW YEAR CELEBRATION MASS🏮
Celebrating The Year of Tiger – Strong in Faith
Jumat, 4 Februari 2022
18.45 WIB
Dipimpin oleh RD Thomas Peng An
LINE UP SPECIAL GUEST STARS & PERFORMANCES
CNY PERFORMANCE by Youth Perduki Chapter Pusat | Barongsai Attractions | Door Prize | Lucky Angpao | Short Story about Chinese Traditions | Singing Performances with Chinese Music Instruments by Vera Anastasia (Singer) & Marlince Panjaitan (2nd Winner of KELASI PRAISING)
Join Zoom Meeting:
https://us02web.zoom.us/j/84580409530?pwd=UVNUaUV4NFlHUlZkQnNrdmtpcnZQdz09
Meeting ID: 845 8040 9530
Passcode: 134597
YouTube Live Channel: Perduki Chapter Pusat
https://pd-perduki-chapter-pusat.fans.link
Zoom dibuka pukul 18. 30 WIB
Bagi bro & sis yang tergerak ingin memberikan persembahan kasih, dapat di transfer ke:
BCA a/n Perhimpunan Perduki KCP Cideng Barat
No. Rek: 3970150691
Let's get in touch on IG: @Perduki_Chapter Pusat
Untuk informasi lebih lanjut, dapat menghubungi:
Astrid wa.me/+6281294043109
Edmund wa.me/+6281380321126
See you there!
Tuhan Yesus memberkati
PD Perduki Chapter Pusat